Andorra
Snow, air and mountain!
We will try to make you ski, that you enjoy skiing, but if we do not get it ... look how far you can have fun!
You can go snowshoeing (day or night).
Do excursions on snowmobiles.
Slip through the tracks in a fun way in Snow Snake or with Ski Bikes.
If you like heights, do not miss the paragliding or helicopter flights.
And if your emotions are strong, very strong, you can even dive under the ice!
We propose you a thousand and one ways of living the mountain, for all tastes and all ages.
Get informed by calling (+376) 803480 or recepcio@hotel7claus.com.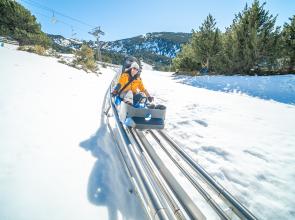 Màgic Gliss
If you would like to have an unforgettable, full of speed and adrenalin experience at your own or with your friends or family the Màgic Gliss is exactly for you!
Enjoy the snow-filled landscapes of Andorra with the Màgic Gliss!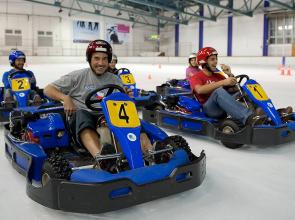 Ice Palace
The Ice Palace is located in the center of Canillo, at the foot of the ski Granvalira and 15 minutes from the capital (Andorra la Vella). In the Ice Palace of Andorra, a pool is not only a swimming pool and an ice rink can be more than an ice rink.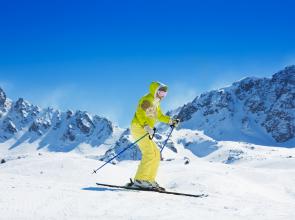 Enjoy the snow
If you are a regular skier, or even if it is your first time… it doesn't really matter: In Vallnord you will enjoy some unforgettable days skiing in Andorra! Vallnord is a ski resort in Andorra with 3 sectors: Pal and Arinsal, which are connected, and Ordino-Arcalis.