Andorra
Cycling
Andorra has 20 cycling routes through the mountain passes, with different difficulty routes for amateurs as well as professionals. Unique opportunity to get to know the landscape and the cultural heritage of the Principality.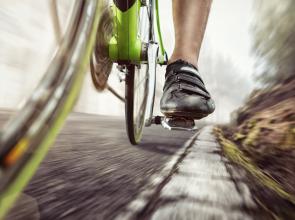 Andorra and bikes: a very special relationship
Cycling fans in Andorra don't just come out on the days of Tour or Vuelta stages. As you'll see when you visit us, there are cyclists from all parts on the Principality's roads, especially in spring and summer. Cyclists who, like you, are attracted by our tough mountain passes, the spectacular natural landscapes and wealth of cultural heritage.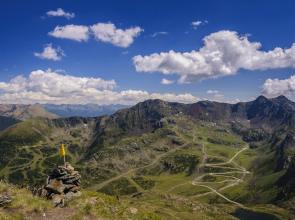 Arcalís, Arinsal and Cabús
In Andorra, cycling is an intense experience. The Principality has 21 mountain passes! This is why the Vuelta de España and Tour de France choose our roads to organise their blue riband stages, with climbs of all categories, including 1st and Specials.
Arcalís, Arinsal and Cabús are just some of the many passes that'll make you feel like a true champion, while enjoying all the natural beauty of Andorra.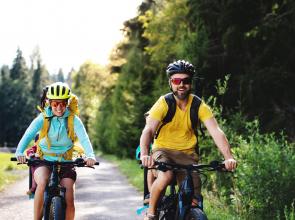 Encamp - Vila - Coll de Beixalís, signposted route
The itinerary, of moderate level and with a distance of 7 km, begins in the small town of Encamp, at an altitude of 1,235 meters, and ends at the Coll de Beixalís, at 1,783 meters, passing through the urban center of Vila. It is a great attraction for cycling lovers who choose Andorra, among others because it allows the Valira del Nord and Valira d'Orient rivers to cross transversely (upper currents of the Valira river).